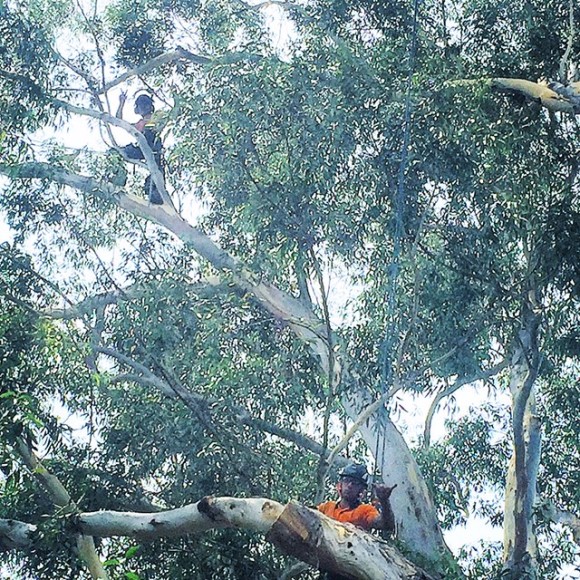 NEVER assume you can remove or prune a tree without checking the legalities with your local council. There are tough penalties that local councils can and will enforce. The last thing you want is a huge fine!
Having said that, councils' policies are all about protecting both the residents and the natural environment. There have been too many cases of wanton destruction of magnificent trees – in some cases to improve the views from a property or for purely cosmetic purposes (to minimise 'mess'). We've even seen trees drilled and poisoned to bring on their death. A real shame.
Did you know the maximum fine in the Land and Environment Court is $1.1 million! So, think twice and take all precautions before getting out the chainsaw.
Many people also make the mistake of pruning a neighbour's tree believing that if branches encroach on their property than it is legal. Again, in most cases permission needs to be granted by your local council, however permission from your neighbour is not needed, but it's courteous to let them know your plans.
If you are in immediate danger or the tree is dead, permission to remove it is not needed, but if in doubt you should check. Everwilling Trees is well versed on all regulations and can help you make the correct decisions and ensure you avoid a costly fine.
Each council has a dedicated department that deals with tree removal and pruning, so it pays to jump on your local council's website and get all the information you need. A few minutes reading up will help you make plans for your property. And remember Everwilling Trees are always just a phone call away from the right advice!